Commercial Landscape Team
Tony Richards
Managing Director
View Profile...
Tony originates from Southport in Lancashire and gained a degree in horticulture at Bath University. He has worked in the West Indies, growing and importing tropical house plants, and in America, on Long Island helping to turn around a very large but ailing mixed fruit farm owned by one of the oldest families in the country. Tony moved to Hampshire in 1987 and then worked as general manager of a national landscaping company for two years. Everyone has a dream of working for themselves, and in 1990 Tony took the plunge, starting off with little more than a spade. He has built Graduate Landscapes organically over the last 25 years into one of the largest in the south.
Married with four children, Tony enjoys being able to work close to home in Liphook, Hampshire. He is proud of the fact that the company now employs up to 40 staff, and is a sizeable employer in the area, capable of tackling a broad spectrum of garden design, construction and maintenance project work. Many of the staff have been either to Merrist Wood College (Guildford, Surrey) or Sparsholt Horticultural College (Winchester, Hampshire) and Tony has always been keen to encourage a team spirit and a "can do" attitude. The company can now offer a full package from quality design by two experienced garden designers, through construction and planting with subsequent landscape maintenance if required. This quality service is used by private individuals, designers, architects and developers.
Chris James
General Manager/Garden Designer
View Profile...
Young Garden Designer of the Year Finalist – RHS Flower Show Tatton Park 2013
We are fortunate to have on board one of the country's top young designers, Chris James who comes to you with a wealth of experience having studied at the Oxford College of Garden Design for his post Graduate Diploma in Residential Landscaping. Chris has built a strong reputation for good design & quality at Graduate Landscapes and became General Manager in 2014. Having worked alongside both Charlotte Rowe and Andrew Fisher Tomlin, Chris has a great flair for design, appreciating the environment space, texture and colour to produce highly original gardens of quality.
Chris is a strong believer in spending time with the client in the garden, considering the client's needs, and developing a design that works. Prior to and after his studies he enjoyed tackling the challenges of landscaping hands-on before developing his interests in designing and drawing-up projects before construction. Chris was runner up in the Young Garden designer of the year in 2013 at Tatton Park Manchester producing a butterfly friendly wildlife garden. It wowed the judges and was featured extensively on BBC Gardeners World. In his spare time Chris enjoys looking at established gardens, playing golf, supporting his beloved Spurs, and sticking pins in an effigy of the judge who robbed him of first place!
Anca Julia Ciucur
Marketing & Operations Manager
View Profile...
Julia graduated in Fine Arts with First-class Honours at West University of Timisoara, Romania, and completed her CIM Certificate in Professional Marketing at London Metropolitan University. Julia became a British Citizen in April 2018 and describes this achivment as 'the proudest moment of my life'. Having travelled throughout Europe, Julia has a good cosmopolitan attitude and she is fluent in several languages. She has a working background in cultural and educational environment, marketing, fundraising, social media, event planning including art exhibitions, concerts and theatre. 
As the head of our marketing and creative department, Julia co-ordinates both our online and offline marketing strategies. Her attention to detail ensures that everything from our magazine editorials, company website, staff uniform, to our designed fleet are recognisable and well designed. Julia is in charge of all social media communications from Facebook to Twitter. As part of a lively and dynamic office, Julia works closely with our designers, utilising her degree in fine art by rendering our master plans and project visualisations. These 2D and 3D drawings are brought to live by Julia's hand before being presented to the client giving them a truly unique view of their future garden.
At Graduate Landscapes, we put the quality before everything else, so Julia integrates perfectly her skills, knowledge and loyalty into the projects. In her own time she enjoys reading, watching tennis, cooking and visiting gardens. 
Sophie Miller
Finance Manager
View Profile...
Sophie started her accounting career in 2007 with a BA (Honours) Business Management (Accounting), gaining qualified accountant status with the Chartered Institute of Management Accountants whilst working full-time in industry. She has since gained extensive knowledge working within the retail, travel, e-commerce, service, and banking sectors for dynamic, fast paced companies.
Her 13 years' experience in finance has provided her with the ability to streamline and automate processes, drive positive change in the finance function, qualify data, and improve business performance. Advanced user of excel & ERP with extensive experience of preparing statutory and management accounts for SME's and FTSE 250 companies, strategic reporting, KPIs, cost & variance analysis, revenue recognition methodology, financial forecasting, budgeting and cashflows.
Leading the Finance and Admin department, the team work diligently in the background, ensuring the smooth running of our day-to-day accounts and other business operations, maintaining relationships with clients and suppliers, supporting the fantastic landscape creations that our design and landscaping teams deliver.
When not at work, Sophie enjoys the constant chaos and adventure that comes with having an active family life, with her partner and 6-year-old son. She loves to travel, reads extensively and is passionate about working with disadvantaged communities.
Paul Tomlinson
Landscape Estimator
View Profile...
Paul qualified in Landscape Technology and is the magician behind the scenes making sure our clients luxurious projects are very keenly priced. He makes sure every project delivers above budget quality. At Graduate Landscapes we understand we are delivering aspirational garden design, but we also think value for money does not need to get lost in the equation.
In Paul's words, 'It is great to be part of the Graduate's team providing high quality landscapes for our valued clients and meeting the client's expectations for value and quality.'
Paul winds down from his complex demands at work by enjoying time with his family and gardening.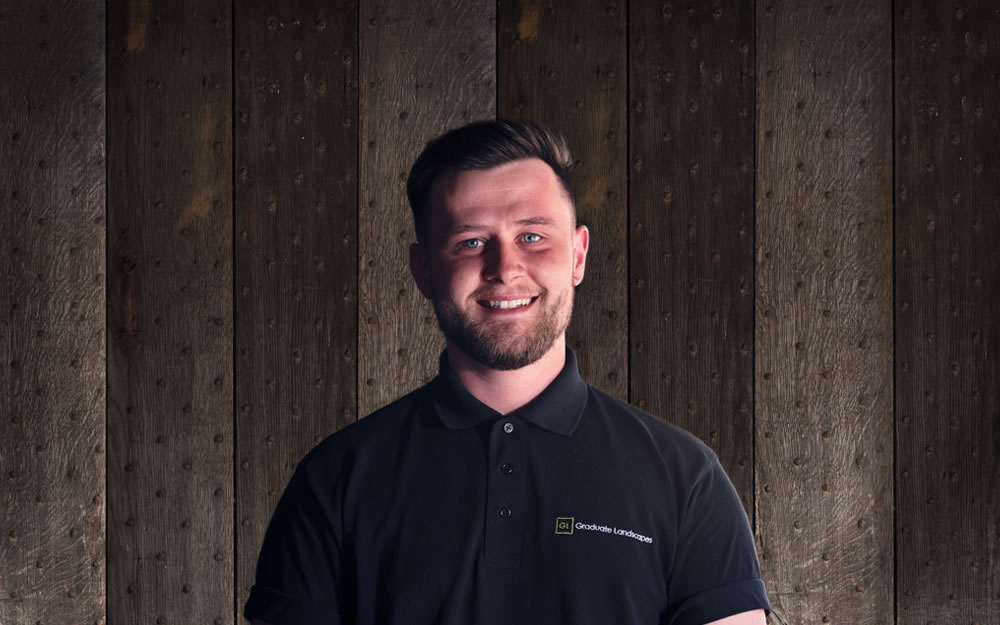 Patrick McTernan
Commercial Estimator
View Profile...
Patrick has grown his career over the years working in a vast array of industries from the Automotive to financial Industry. Patrick's skills aren't just in the sales and marketing field, he has numerous years' experience in photography, video production graphic design and much more!
Patrick works alongside Julia to develop the sales and marketing strategy focussing on growing our social media presence! He is working hard to develop the commercial side to the company through a number of different avenues!
Patrick is a keen videographer and traveller so spends most of his spare time working on new projects, or travelling to new places!
James Delstanche
Soft Landscaping Manager
View Profile...
James has been a manager in our soft landscaping division for over 10 years. His knowledge and experience are evident in the respect he has generated amongst his expert team and the glowing terms used by our clients to describe their experience working with James. It is in the trifecta of high standards of work, strong relationships with our clients and managing a well-oiled team that James finds his rewards.
It is extremely important to Graduate Landscapes that our customers are included in the garden design and landscaping journey. James is a vital link in the experience for our customers, communicating his or her requirements to the team as a whole. He galvanises his team to deliver outstanding quality time and time again.
James skills at coordinating and galvanizing don't rest when he is at home. His has a very active family life that ranges from forest walks to exciting trips out to new places.
Ben Green
Garden Designer
View Profile...
Ben is an established RHS award winning garden designer, who never fails to impress with his creative flair and ability. His exemplary design skills were born from his time studying Garden Design at the Merrist Wood College, where he now lectures, and honoured by a Silver at the RHS Hampton Court Flower Show. His design skills are underpinned by his technical background in architecture and civil engineering.
Ben is passionate about implementing principles of form and space, in an architectural sense, to the garden realm. Achieving different moods through subtle design decisions relating to human scale and proportion is much more satisfying to Ben than simply choosing his favourite plants and materials. Our clients give ben the chance to stretch his design capabilities on varied projects, which can be either residential or commercial landscapes ranging from small gardens to large estates.
'I love the challenge of working with different clients with their many and varied expectations of what a garden means to them. Working out a personal brief and then crafting a scheme to suit these particular wants and needs is what I find most interesting and keeps my designs fresh.'
Ben has worked hard to acquire his level of virtuosity in garden design, but still feels privileged to work on his customers projects and to be able to do a job he loves more than enjoys. To Ben the genesis of a new client project is always a very invigorating space full of unique possibilities and ideas. This energy follows Ben right the way through a project. 'In the final stages of a project when you are setting out plants, the hard landscaping is finished, and you can see the whole design come together as a real three-dimensional garden.'
Ben's activities away from his garden designing profession include road cycling through Surrey, Hampshire and Berkshire Hills. But true to form this activity incorporates a creative outlet, as he also loves drawing and painting, especially while travelling through historic landscapes.
Vanessa Morgan
Garden Designer
View Profile...
Vanessa is part of our award-winning design team and works closely beside Chris James and Ben Green. Vanessa Studied residential landscape design at The Oxford College of Garden Design.
Before beginning her career in garden design, Vanessa began work at Nicole Farhi and went on to work at Swarovski with some of the most exciting and innovative creators in the world, including Karl Lagerfeld, Matthew Williamson, Viktor and Rolf, Giles Deacon and Stephen Webster!
During her career, Vanessa has worked on projects all over the UK, from London to the South Coast. Her work has taken her beyond the UK to South Africa where she recently created the largest natural swimming pool in the southern hemisphere! Vanessa particularly loves working on projects where she can incorporate an element of water!
In 2015 Vanessa took part in and won the Sky TV program 'Show me your garden'.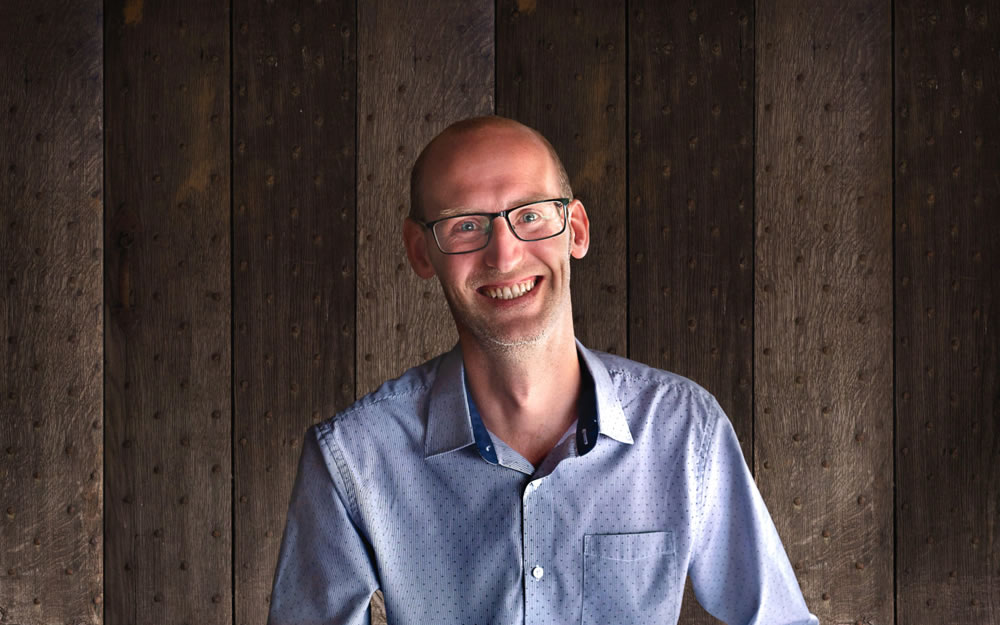 Matt Morris
Garden Designer
View Profile...
In 2020 Matt was part of a team who won a the gold medal in ALP awards. Before joining Graduate Landscapes, Matt worked as a landscape designer/estimator with a real focus on client satisfaction, sales and applying the highest standards in attention to detail, from design to install. He loves spending time with clients getting to know them and talking through what they are looking to get out of their garden project. 'I get a real sense of enjoying and pride working with each of my clients and making their dreams come true.'
Matt has spent most of my working life in the retail world working for a number of retailers including the John Lewis partnership. Having worked in the landscaping industry for only 3 years he his a self-taught and have been grateful for the opportunity that has been given. 
'I like to play on the PlayStation and retro consoles. I have a room dedicated to them in my house. I am a bit of a Doctor Who, Marvel & Star Wars fan and movie buff. When I am not at my computer, I like to take my English springer out for walks and spending time in the garden.'
Kieran Harrington
Garden Designer
View Profile...
Before his career as a Gardern Designer, Kieran was an apprentice green keeper studying at Sparsholt college. Since then he has had numerous roles within horticulture from constructing sports pitches to maintaining private gardens. He feels lucky and privileged to have worked on some very prestigious sites across his career such as Buckingham Palace, Chelsea Flower show, Fulham FC, Crystal Palace FC and Rattlesnake Point golf course over in Canada.
"I've always been creative, Designing Gardens is a mixture of my two passions Gardening and Creating art. I get great satisfaction creating beautiful designs and problem solving with practical solutions."
In his spare time Kieran is dedicated to watching and supporting his Ice Hockey team 'Toronto Maple Leafs' He hopes to one day play for a team here in the UK. Second to Hockey he enjoys spending time away traveling in his camper van.
Diana Cleminte
Accounts and Admin Assistant
View Profile...
Diana graduated with a Bachelors degree in Economics, before beginning her career in accounting. She is working at an impressive speed to gain qualified status, studying for her AAT qualification whilst working full-time at Graduate Landscapes.
Having worked within the hospitality and service industries, she holds extensive knowledge of accounting procedures, regulatory requirements, advanced systems capabilities, cost & variance analysis, and accounts preparation. Since joining the company she has transformed the finance function and effectively absorbed tasks from across multiple roles. With a can-do attitude, she faces every obstacle with enthusiasm, finding a solution and keeping staff, suppliers, and clients happy.
As an integral part of the Finance and Admin department, her work not only allows all other functions within the company to operate smoothly but her diligent, attention to detail allows KPI and Management Accounts functions the integrity of data to accommodate the ever-growing business demand.
Diana enjoys an active and social time outside of work. Spending evenings and weekends on active pursuits with her partner and friends, enjoying long walks and gym sessions. A lover of fireworks, sweet things, and new adventures!
Landscape Team
Soft & Hard Landscaping
View Profile...
Graduate Landscapes employ a qualified team of over 40 landscape gardeners who from an early age have made landscape gardening and design their chosen profession. Many of our staff have been to either Merrist Wood College in Guildford or Spasholt College Winchester. There is a bewildering array of related courses to choose from, but the majority of our staff now possess NVQ level 1 and 2 in both hard and soft landscaping, and various BTech qualifications up to full University degrees. We take great pride in our ongoing apprentice scheme with two of our youngest staff on day release courses from Merrist Wood . It gives them a chance to learn the theory alongside the day to day practical on site work, giving them a solid base to learn the profession. We have also for a number of years taken both French and Austrian students in their final year of horticultural training at their regional universities. 
Ongoing training is a vital part of our companys progress . Each member of staff has a tailor made programme of training  to equip them for the projects they will have to undertake. These include courses for chainsaw works  felling and crosscutting. Training in disc cutting is vital for the hard landscaping teams, and anyone using such a cutter will be qualified with the relevant certificates. A number of our staff also have PA1 and PA6 qualification in use of knapsack sprayers, now a legal requirement, while it takes up to a week to qualify our staff to drive diggers or dumpers.
This level of training allows us to adhere to the strict health and safety criteria laid down by successive administrations, and gives us the confidence to take on projects full in the knowledge we gave the right individuals with the right skills to bring them to a happy conclusion.