Sustainable Landscaping from Design to Construction
The UK became the first major economy in the world to pass laws to end its contribution to global warming by 2050, and many big companies have followed suit and announced plans to become carbon neutral before 2030!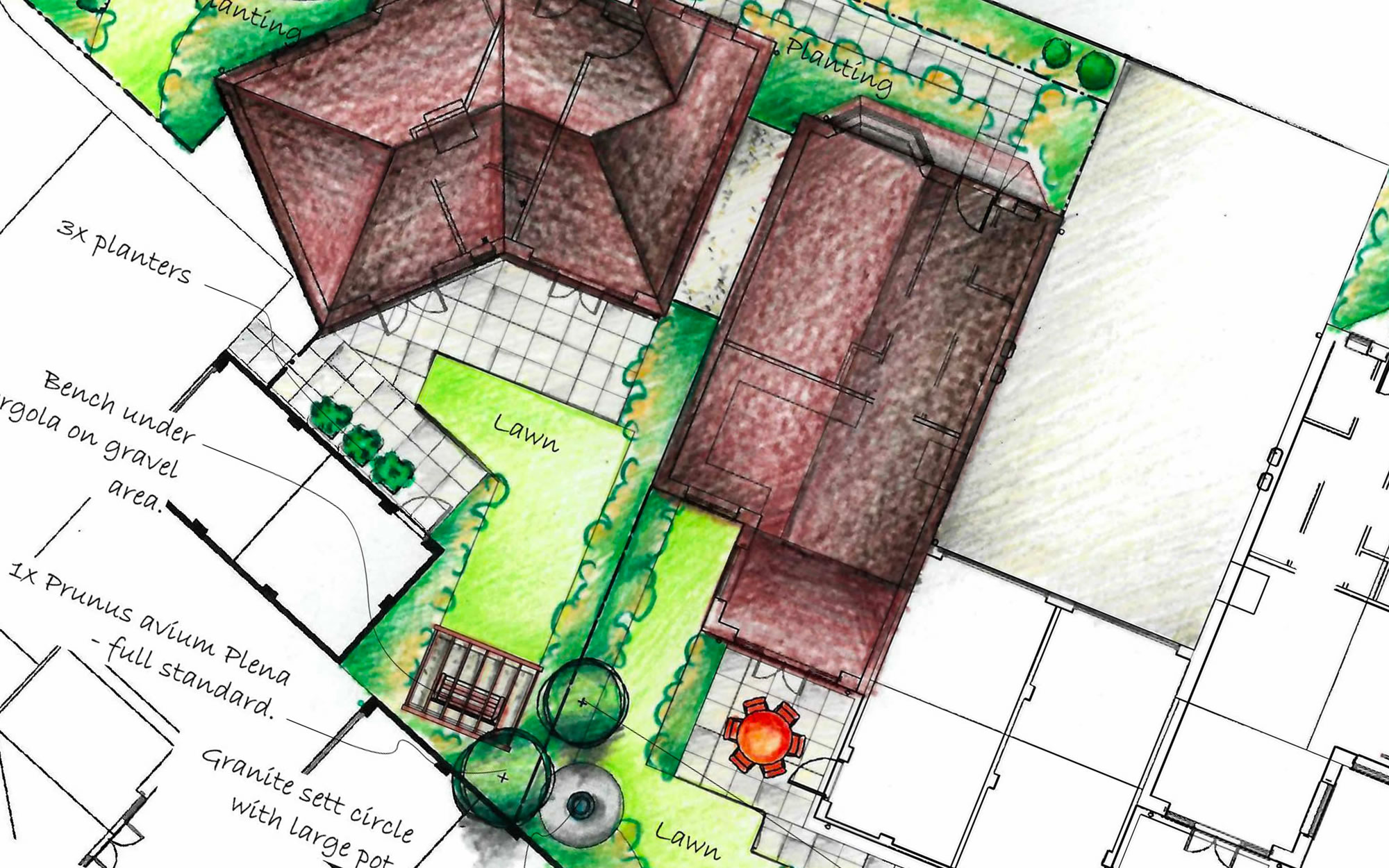 Becoming carbon neutral is moving to the forefront of many property developers and home builders' minds as well and is it any wonder? Climate change is accelerating at an astonishing rate and the steps we can take in the construction industry to become carbon neutral are simple… Designing and constructing sustainable landscapes!
British Gardens cover a huge 6 million hectares of land, so it makes sense to utilise these spaces to create a carbon neutral Britain!
Sustainability is simple… Promise!
As soon as 'sustainability' is mentioned people often turn white with fear of restrictions, but the reality is there is boundless solutions which we can utilise to create some of the most brilliant spaces while maintaining the sustainability of the project!
The first step is often picking a responsible landscaping contractor like Graduate Landscapes, we recycle ALL the waste we produce, and work within strict guidelines on every site we attend! Waste soil is recycled through a reputable company, plastic pots are recycled, wooden pallets are recycled, we try not to waste a thing!
Landscaping and sustainability go hand in hand, the spaces we produce absorb greenhouse gases, air pollution and dust. But it's not just sustainability… part of our job is creating stunning outdoor space with biodiversity in mind with a rich cultural mix that allows your projects to be expressive and stylish!
The Government is on our side too!
The good news is the Government sees landscaping sustainable spaces is a big part of the fight against the climate crisis and has promised to inject £50 million into the 'Woodland Carbon Guarantee' which it hopes will motivate farmers, and landowners to plant more tress and in return receive repayments as these trees grow!
Think outside the box… or on top!
We hear it so often… ''This is an apartment block in a built-up area, we don't have the space for green areas!'' But the solution is simple… with towns and cities becoming more and more crowded, some developers have turned to utilising the roof space to create communal spaces for the future residents! Check out our Battersea Podium to see what we can do >>>
The other option is the installation of Green, Brown and Sedum Roofs these are blankets of grasses, and wildflowers that can increase water retention, biodiversity and also creates visual interest!
So that's it… our 2 pence on sustainability in landscaping… it's that simple, be mindful, and use a reputable company!